Welcome to our Church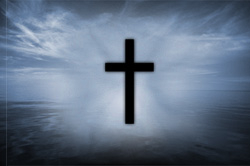 Message From The Pastor
WELCOME to Refuge Temple Annex, Church of Our Lord Jesus Christ, of the Apostolic Faith. We are Pentecostal by experience (Acts 2:4), and Apostolic in doctrine (Acts 2:42). We are a friendly Church with a positive witness to all who visit here. Welcome!
We are "the Church within your reach that's reaching out to You" If you reside in the community please consider making R.T.A. your church home. We welcome the opportunity to serve you.
Mission Statement
To create a spiritual atmosphere that will minister to the whole person our worship & praise.
To develop people to minister to the body of Christ and the community
To equip both laity and leaders to serve.
To evangelize our community with both social and religious ministries.
Scripture
(Isaiah 56:7)
Even them will I bring to my holy mountain, and make them joyful in my house of prayer: their burnt offerings and their sacrifices shall be accepted upon mine altar; for mine house shall be called an house of prayer for all people.